This one was a couple weeks ago, but I got sick for a week that night that I made it, so I didn't get to eat all of it! Ah!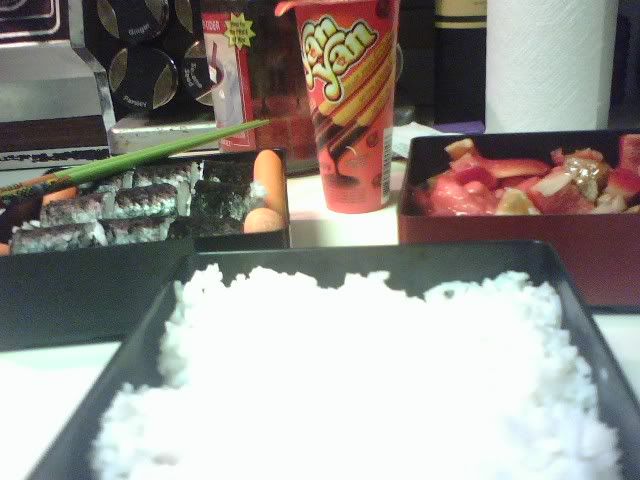 This time, I did some easy plain sushi, with carrots decorating the sides.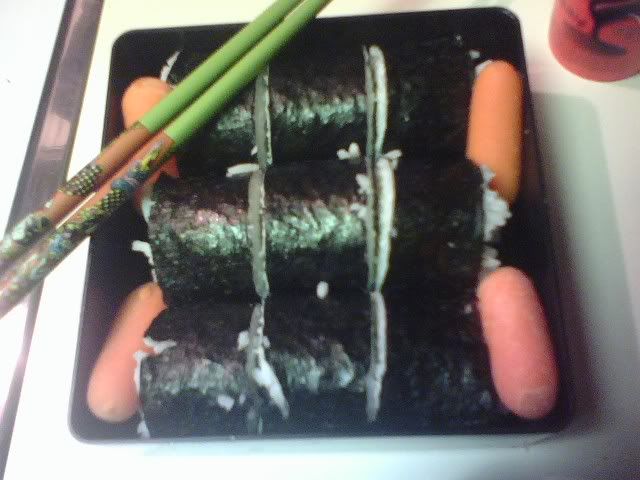 For the chicken, I still had leftover teriyaki and Ah-so chicken, so I tried to give it some color with some cut up red peppers.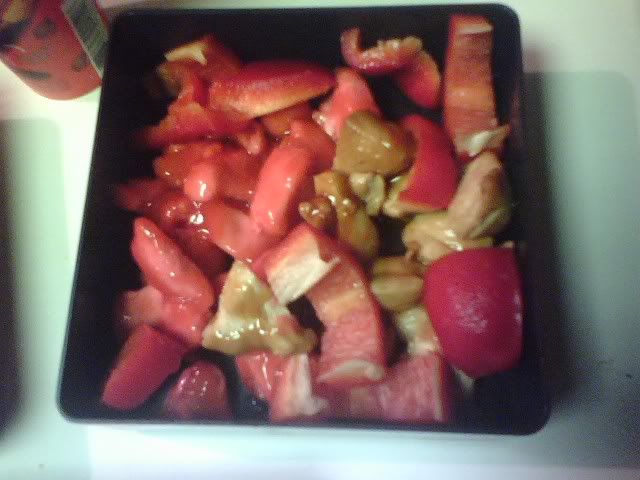 And last... Yan Yan dipping sticks for dessert!!