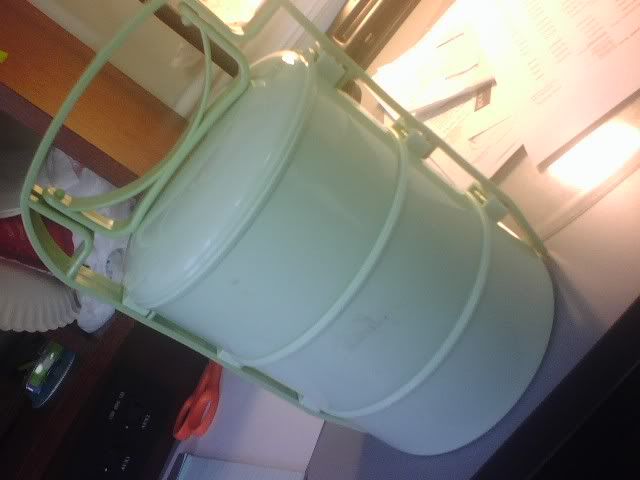 This thing is huge. I knew this when I opened up the packaging last night. So the top I made like a breakfast type thing with a piece of pound cake with strawberries, and a couple slices of leftover apples.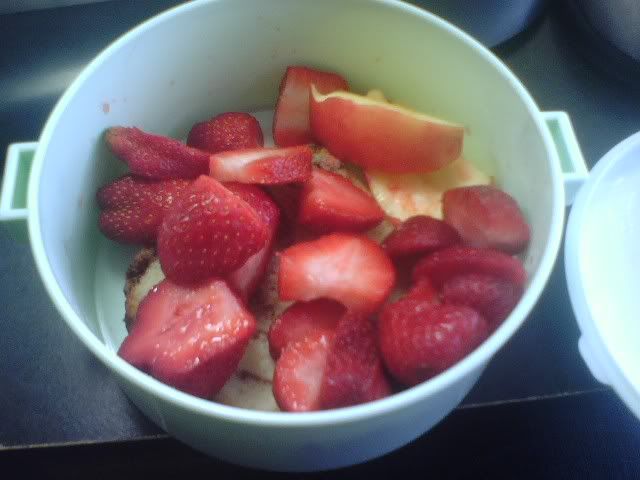 For the lunch part, I made tamagoyaki with my new pan, and it came out awesome!! Sliced it up nicely after it had cooled. Put them on a small bed of rice, and filled the space with some salad.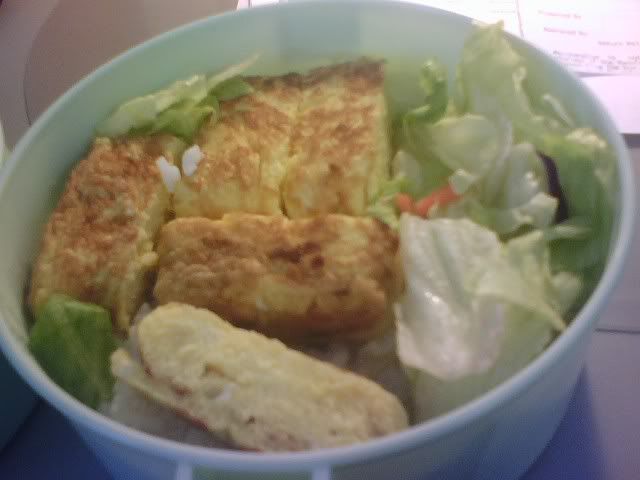 Last, the main meal portion is homemade dumplings! Inside them are leftover chicken, chopped carrots, and some lettuce!