Last night/this morning I was exhausted... so it was a very slapdash bento.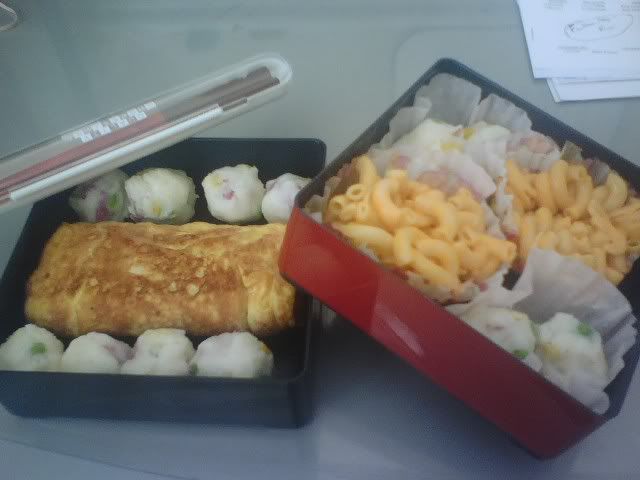 The balls are basically mashed potatoes with some corn and peas mixed in. They were in the manga cookbook, so i decided to try them. I'd like them better warm lol.
Tamagoyaki, and in the other box leftover mac and cheese and more potato balls. (I had lots of leftovers haha.)
*yawn* I'm still so sleepy....