I got better pics this time around!
1. I sauteed shrimp, scallops, and mushrooms.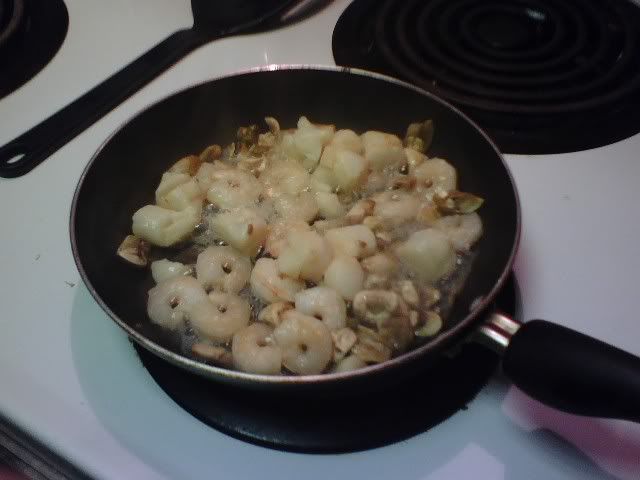 2. Onions, cabbage, and pancake batter (this time with eggs!!!) get mixed together in a bowl.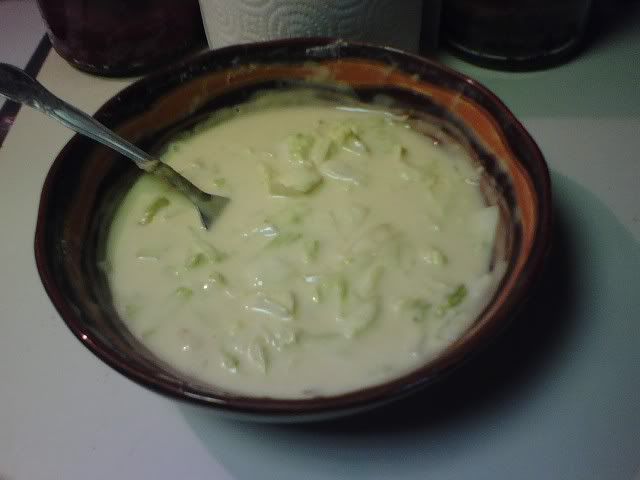 3. GREASE THE SKILLET. I didn't, and it stuck terribly. I had to put everything on a plate, spray with EVOO, and then dump everything back in. Ugh. Then, cook until all the batter is cooked! (You can see some of the burned stuff on the edges of the skillet haha!)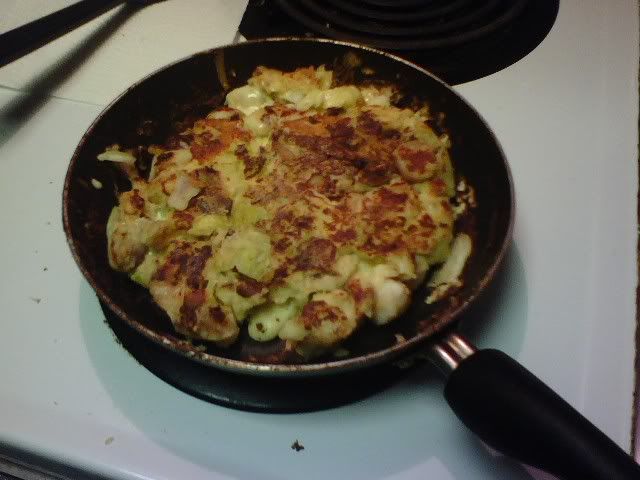 4. Top! Eat! Enjoy!!!