First off....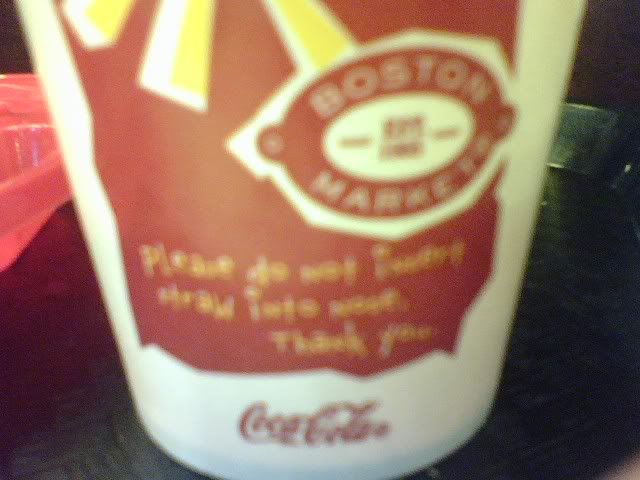 If you can't read it, it's a cup from Boston Market that says:Please do not insert straw into nose. Thank you.
*shakes head* ok. now, today's bento!!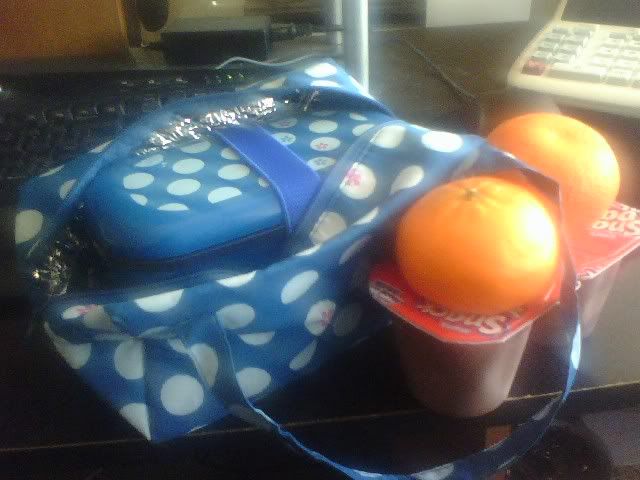 All nice and pretty in its matching thermal bag! 2 clementines, and some pudding!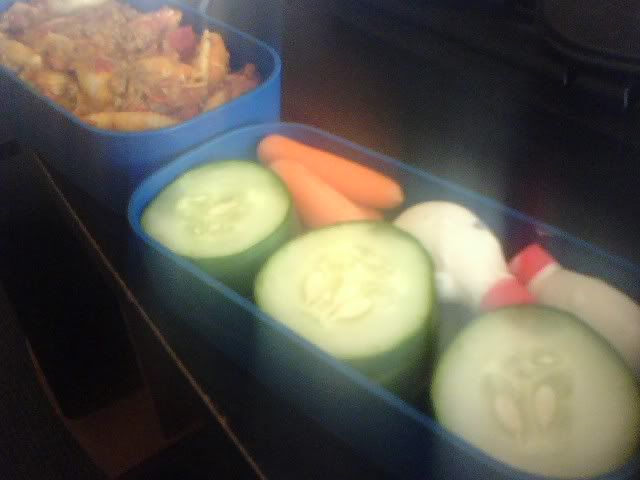 Salad dressing is pretty darn hard to fit into those little sauce holders, even using the biggest ones. And then to clean it! Agh. lol! Some cucumber slices, and some carrots, and in the top tier is some leftover Hannaford's shells and sausage meat sauce! YUM. A bit of a bite in it, but very tasty.