First off, this was one of last weeks bentos I forgot to blog. Oops!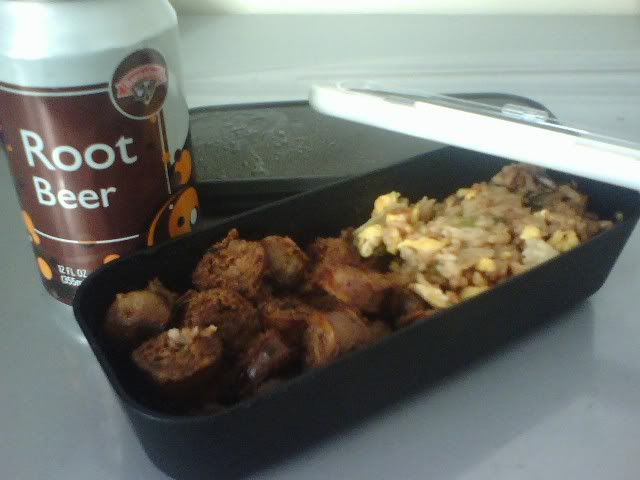 Fried rice, blueberry sausage, and root beer! Yay!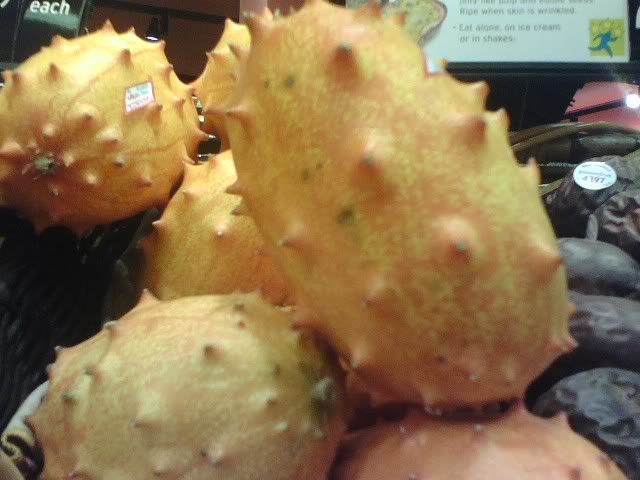 This is a horned melon. Kelley and I see them at Hannafords, and I call it the Mario fruit and threaten to throw it at her. It just reminds me of something from a video game! It's silly. I have yet to get one and try it LOL.
And last...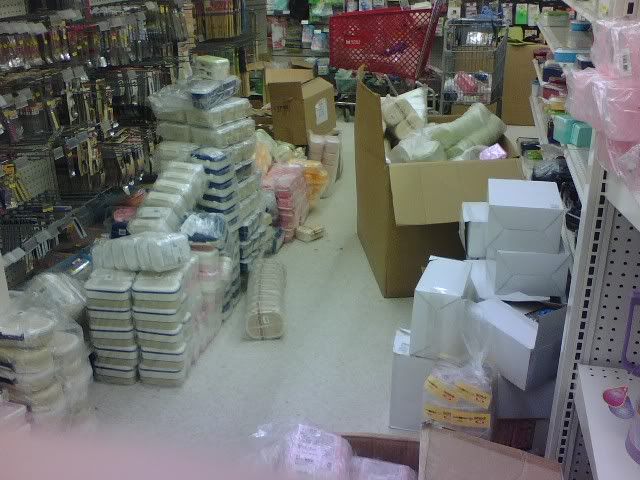 Kam Man is getting in new stuff. My fave bento section... is now a JAPANESE section!! It's awesome!! I was tearing into the not yet put away things, they got bento belts, the little bento sauce holders, new awesome bento boxes, bento box dividers (I'm getting some Friday and will blog about it), little packages of fork-spoon-chopsticks, Lilo and Stitch bento (so cute!!). OH. IT. IS. AMAZING. I was freaking out, Kelley just shook her head and walked away for a bit. It's glorious.