Bento! I got up early to make this one!!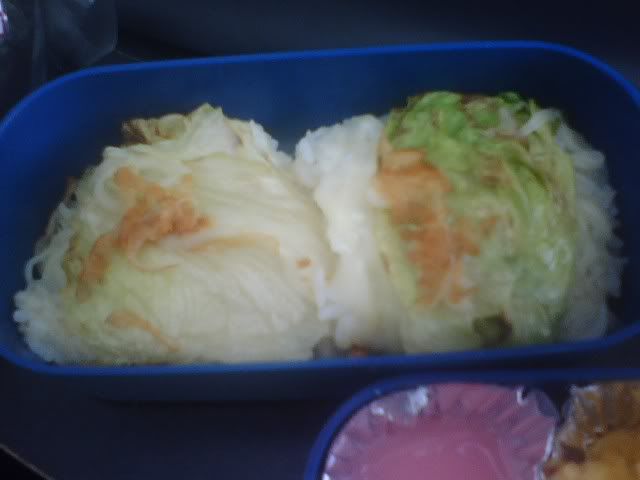 This is open faced rice burgers, with cheese and lettuce!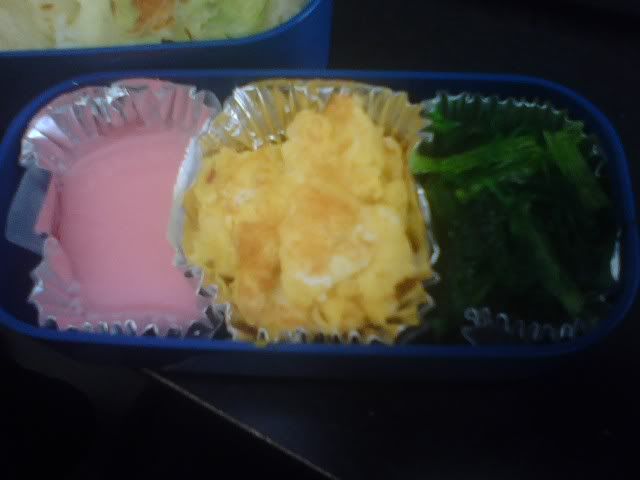 This is seaweed salad on the right, then some scrambled eggs and cheese, and some strawberry agar jelly that I made last night especially for bentos in the little aluminum wrapper! Now... I have SO much leftover jelly!! It's EVERYWHERE in my fridge!! That little box makes a LOT! AGH.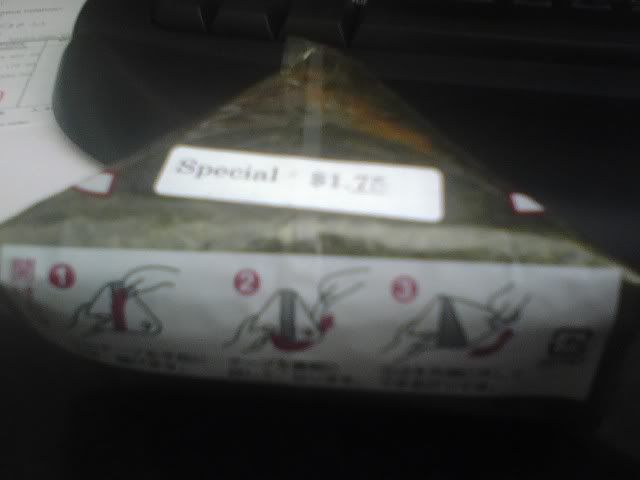 Last, my beef teriyaki onigiri!