No post for a while...sorry!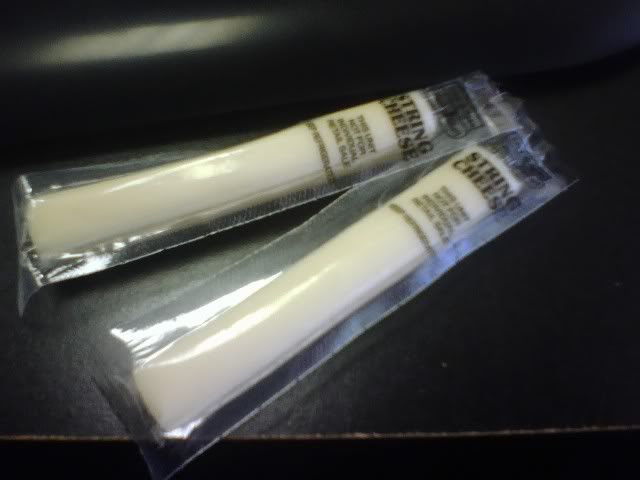 String cheese, shrimp and cabbage gyoza, and my veggies are orange cauliflower and celery with strawberry cream cheese. I had never seen the orange cauliflower before, but it tastes completely the same, but has a ton more beta-carotene, and thus more Vitamin A. Deficiencies of Vitamin A can lead to low immune systems, and is the leading cause of blindness in children. x_x wow.
Celery and cream cheese used to be my fave snack as a kid. :) yum!