The other Asian mart around here is the Super 88! It's a small chain supermarket with both Asian and American products that are veeeery cheap. I don't go there much because, at least the one in Allston, isn't that clean a lot of the time, and it is a bit of a trip to get to. (However the fresh dim sum at the little food market there is AMAZING. The lady who makes them is my hero.)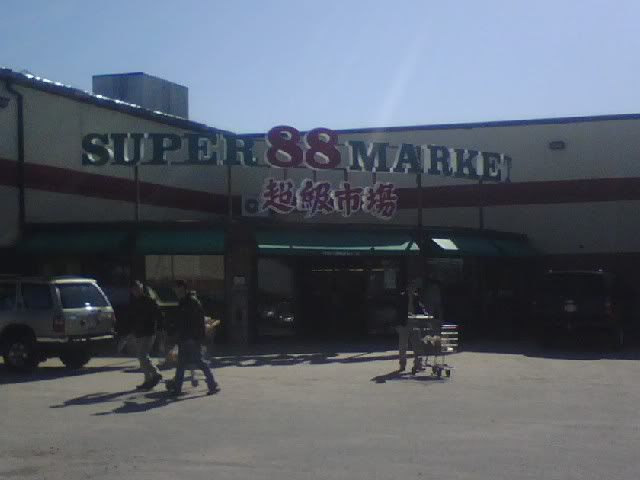 This is the one closest to me that is the newest one to open, as far as I know. It's a very large store, but inside it isn't all filled up, there are a lot of open spaces, and the produce selection is a LOT smaller than Kam Man. Actually, for such a large store, the overall selection is a lot smaller. Although I didn't check it, in the back there looked to be a large seafood section.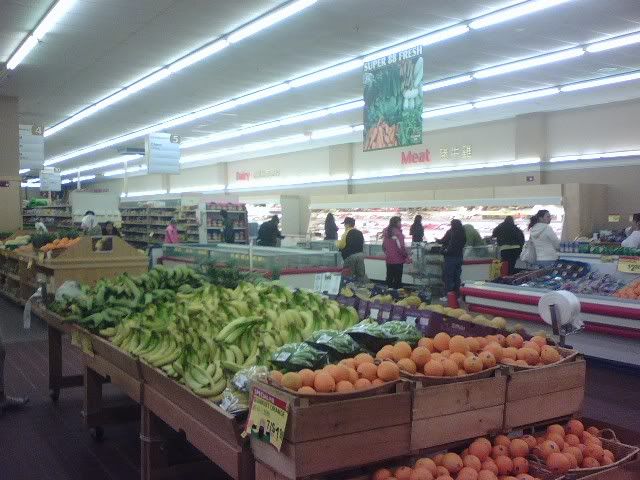 And I had another couple pics but they must not have transferred correctly to my Photobucket, and now they're gone! Agh!
All I got was some blueberry milk tea mix! I finally found someone who carries some! Unfortunately, I'm really not a fan of this flavor. At all. I need to experiment with it.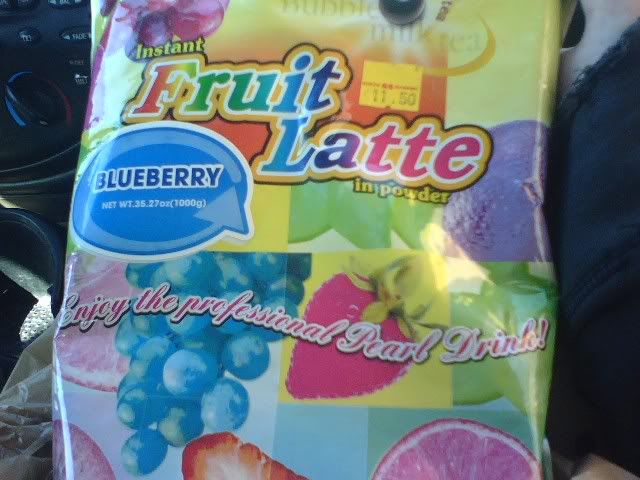 Instead, here's a seagull.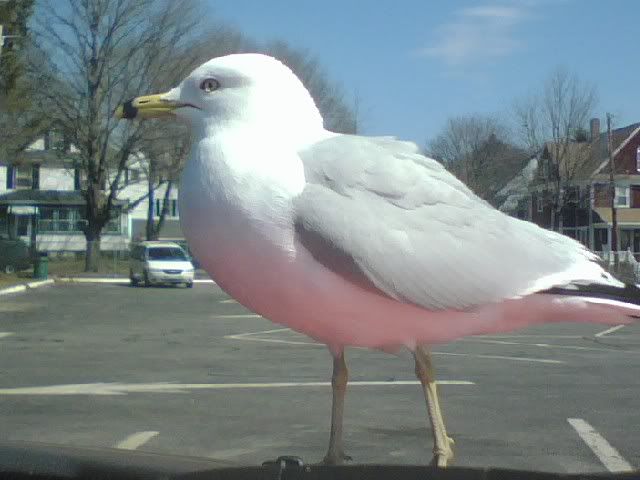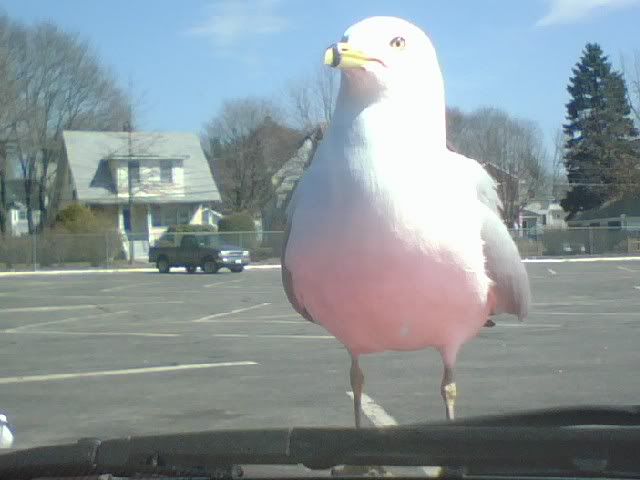 I threw food on our hood and it flew up and stayed there for a while haha!
Another bit of news! My fave tea, Ito En Green Jasmine Teas Tea is indeed available at Targets. It the big bottles!!! Yay!!!!!!