I got myself some VERY jewish foods today for lunch. (Semi meeting for office peoples.)
No pics, but I had chicken matzo ball soup. NOM.
Chicken soup with carrots and celery, with a matzo ball in the middle, made with matzo crumbs, egg, a lil water.
And I also had a potato knish, which is potato with a pastry outside.
Kinda looked like these, but this was a nice and brown all over, flaky, and heated to perfection. MMMMMM.....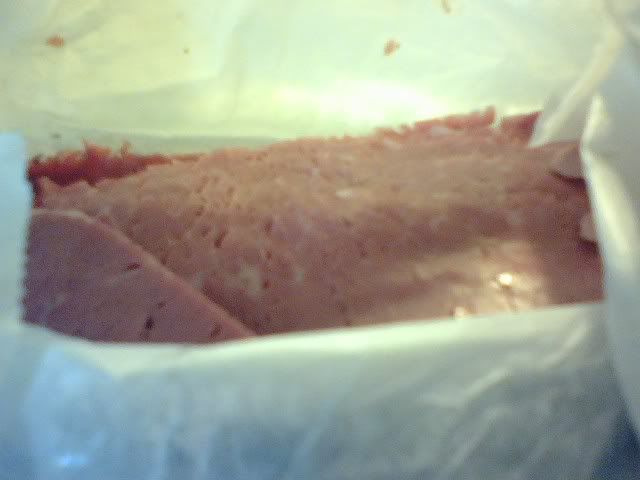 First, some fresh jewish corn beef. Haven't had it since I was a kid.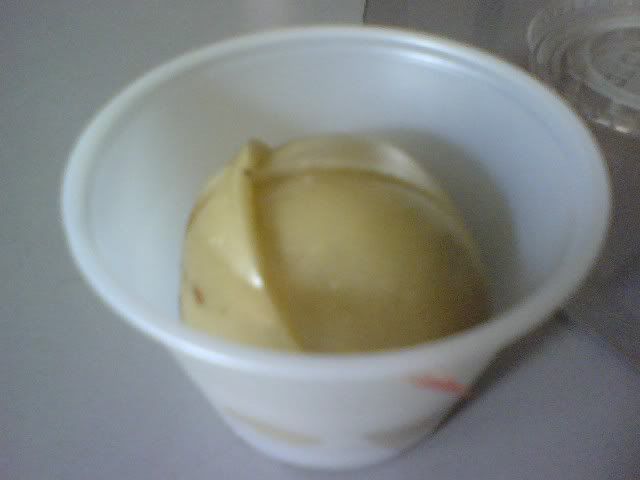 Next, a sour pickled green tomato (Jewish style of course!) to compare to the ones my mom made this past winter.
Last....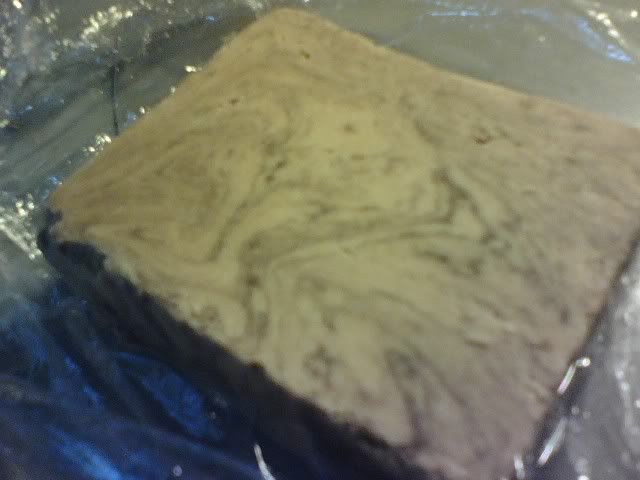 HAVLAH! This one is sold in half pound blocks like this, and is marbled with chocolate, as you can see. :) It is a sweet sesame cake I guess you would call it, but it's not like cake cake, its a slab of this stuff. A bit like grainy fudge I guess is the consistency. It's good, just as I don't like sesame much it takes me a loooong time to finish anything this big. It lasts me more than a month haha!