I really wanted the full box set of Cardcaptor Sakura, one of my old fave animes, but was NOT going to pay for an American version. (They are discontinued, the last CCS set i bid on on ebay sold for over $300!!)
So I checked out a different ebay seller, who I found out later bought from a Hong Kong company, animedvdsupply.com. So far I am VERY VERY impressed. Easily the best bootleg I have EVER bought.
(Sorry for the crappy pictures in advance! They're from my cell phone... the pictures are VERY clean on the case, bright colors, CORRECT colors... etc.)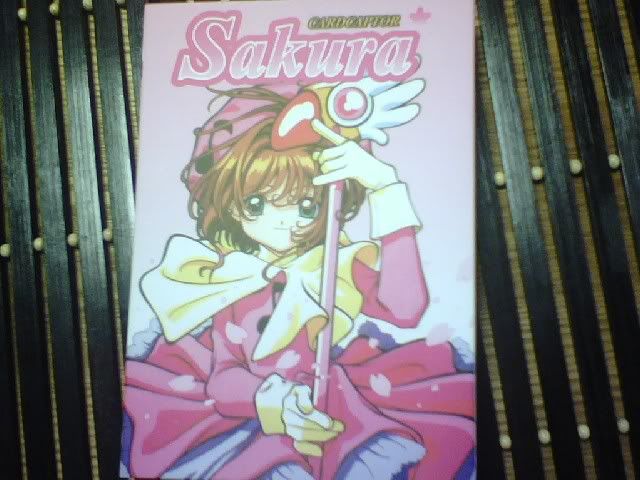 This is the cover of set 1. (There are 2, I didn't feel like taking pics of set 2 haha! Maybe later!)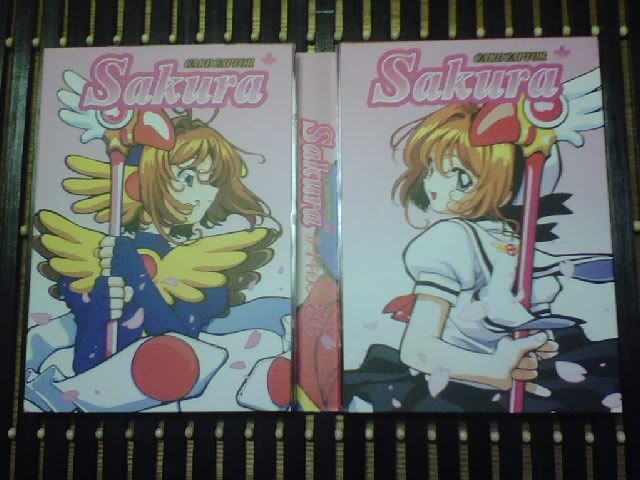 Flipping it open once opens to a couple more beautiful pictures of Sakura's battle costumes.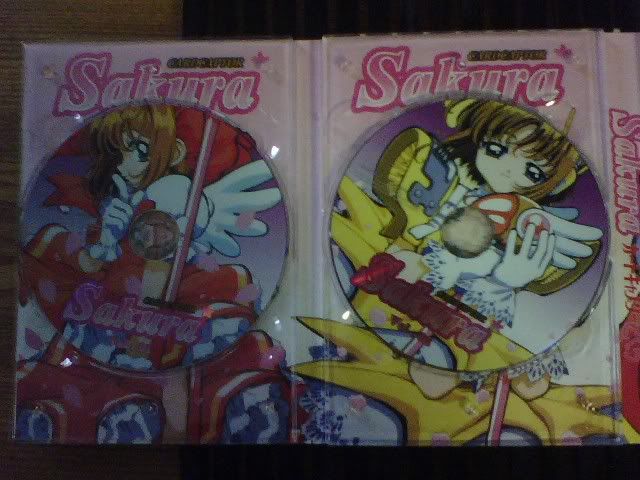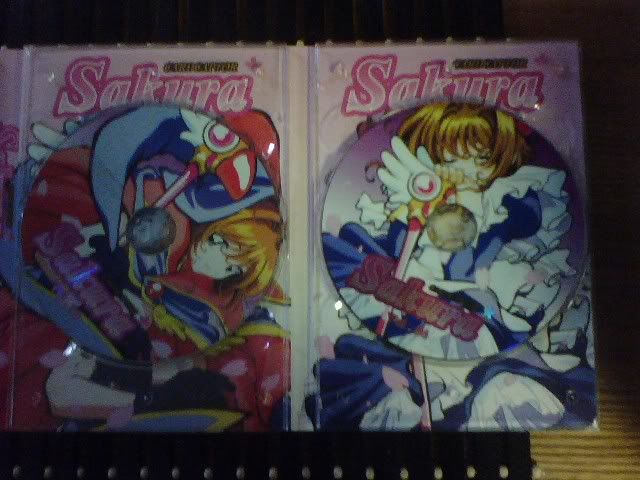 Flipping it open again opens up to 4 panels... these are the DVDs. They are held in with the GOOD pushy latchy dvd hooks, that do NOT break as easily. The DVDs themselves are beautifully and professionally screened with a picture of one of her battle costumes, and below that is the full color picture of the same battle costume behind each disk.
The disk plays great, correct coloring, no fading in the show itself, NO ENGRISH! I think all they did was take the official version of the region 1 dvds and copy it to a region free and condensed disk, so instead of 18 disks there are now only 8. This is further proven as the extra features are the exact same as in the US disk. (I've seen the US version dvd 1 before from my library and remember it well haha.)
OVERALL: A+. More than I bargained for. Great quality, highly recommended. I will be getting my Sailor Moon Complete Set from there, I hope the quality is consistent, I really do. I'll be so saddened/disappointed if it's not!