FINALLY THE SUN HAS COME OUT!!! This was a good weekend! =D
Saturday night Kelley and I went to the Barnstable County Fair! It was fun. We walked around and got some things, mostly fair food. (So unhealthy, so gooooood.) We saw Eddie Money. (Rocker from the 70's.) Only pic I got was of 2 of my fave birds!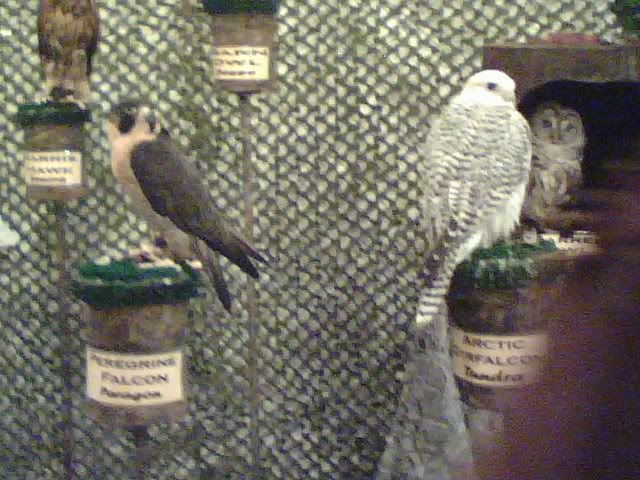 Peregrine and arctic gyrfalcon!
Friday I was exploring Quincy and I saw part of Hancock St. blocked off for a street sidewalk sale type dealie lol. So I stopped and and wandered around, and brought Kelley to see it on Saturday morning. I got this cell phone charm from an Asian lady...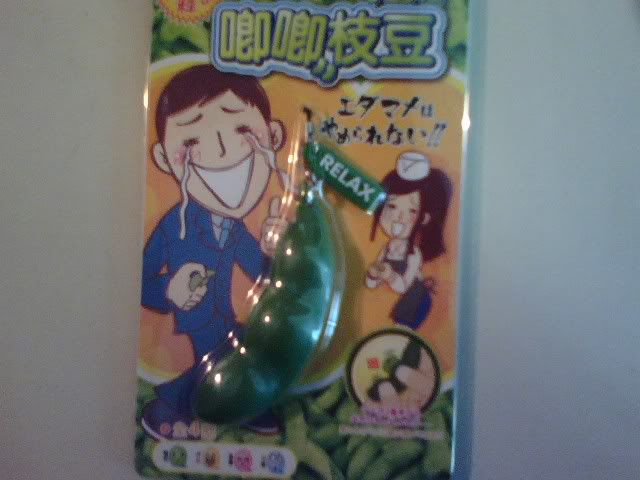 Why are the people crying ?! It is soy beans that pop up when you squeeze the side and are happy haha! Very cute!
Sunday I packed a picnic bento and Kelley and I took Ichigo out to a big open field near my old high school and played. :) Those pics will be up later.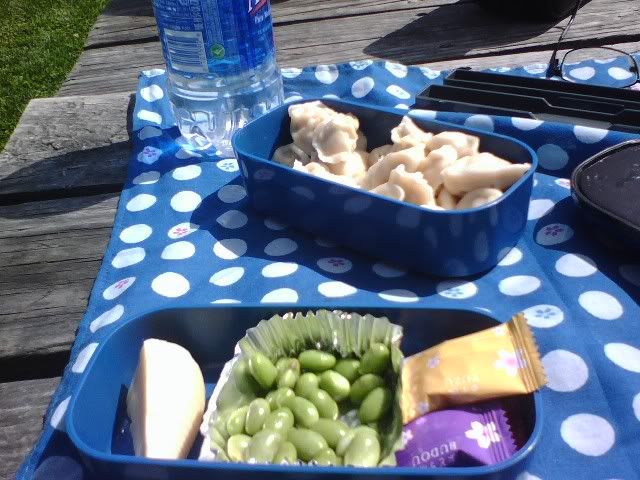 My bento was in the top tier: Mini chicken gyoza. Bottom tier: Bamboo shoots, edamame, and a few candies. I had already chowed down a bit before I remembered to take a picture haha I was starving! This was my 1st time eating edamame... I like it!! =D
Also, a while ago my awesome friend Avie (aviesbento.com) sent me a bento care package!! I FINALLY TOOK PICS!!!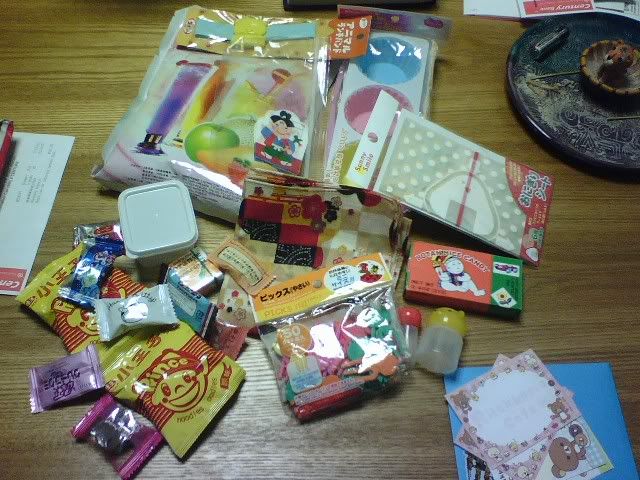 OK! so from top to bottom I got....
a puppy bento belt
strawberry milk tea
silicone cups to put stuff in
onigiri wraps
a beautiful furoshiki
a couple mini containers, like a mayo sauce bottle, and a little tiny square box thing
3 prong mini food picks
BOTAN candy (amazing)
and some random assortment of candies!
also some mini rilaukkuma notecards =D
THANK YOU SO MUCH AVIE!!! I'm sorry it took so long to write about! D: