Last night was the Lantern Festival in JP in Boston. (Jamaica Plain is an area in Boston.) It was.....awesome!!!
Schedule: Came at 6pm, started out by making a lantern for the launch at dusk. First on the makeshift stage was Chinese dancers, then some gospel. Then some students over here for work-study at Showa Boston from Japan did a traditional Bon Festival Dance. Awesome! Their yukatas were so beautiful as well...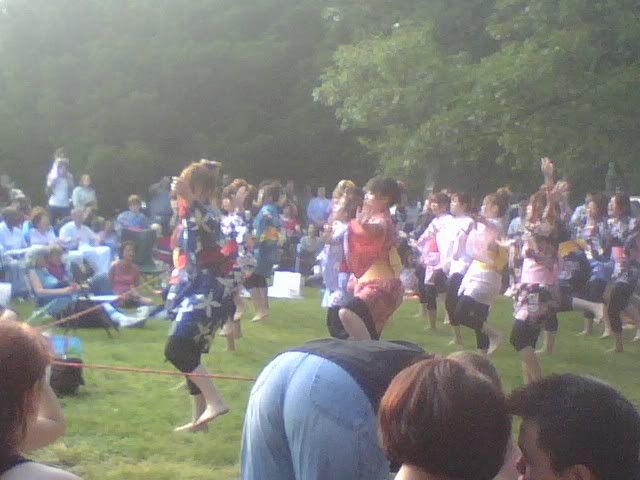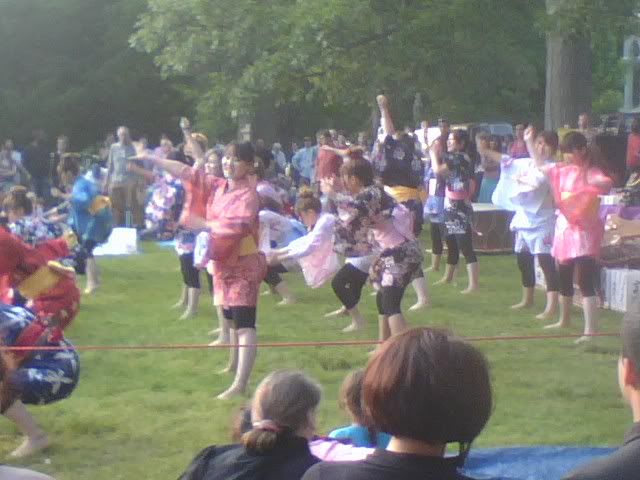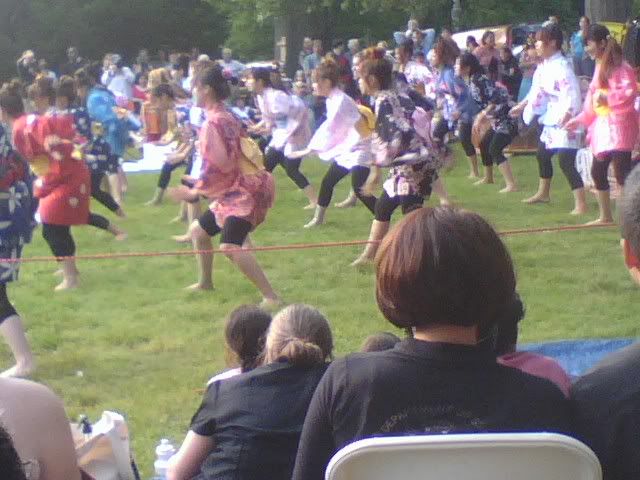 After that was a traditional Balinese dance about the flirting of 2 bumblebees. And then... the main event! The Academy of Kobudo did a presentation of their Samurai Taiko Drumming and Martial Arts! It was SO COOL. I am seriously thinking about joining.
After that was the lantern launching and bagpipes to accompany.So pretty...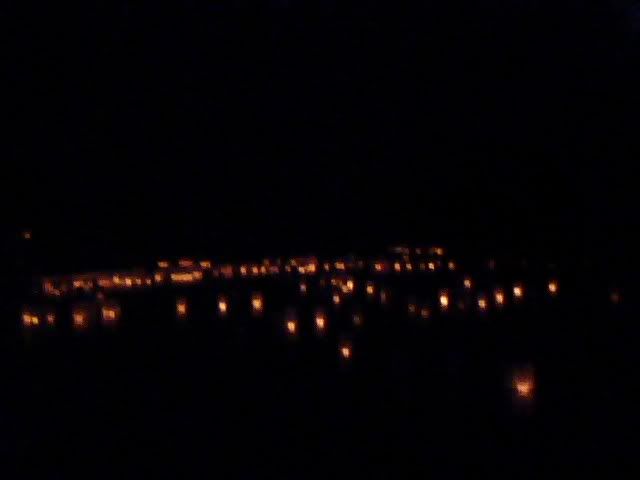 This whole festival I thought would be a small event, but there were SO MANY PEOPLE. It was packed! Whole families came and brought picnic lunches... aw it was so cool. I had a great time.
I took a few videos, I will be trying to upload them to my youtube, until then heres an example from last year of the same Taiko drummers group. (They do it every year.)
http://www.youtube.com/watch?v=6gvEnC7cTfY&feature=related
EDIT: see my channel for the vids i took! http://www.youtube.com/user/scarscryblood