Testing out my other new bento box!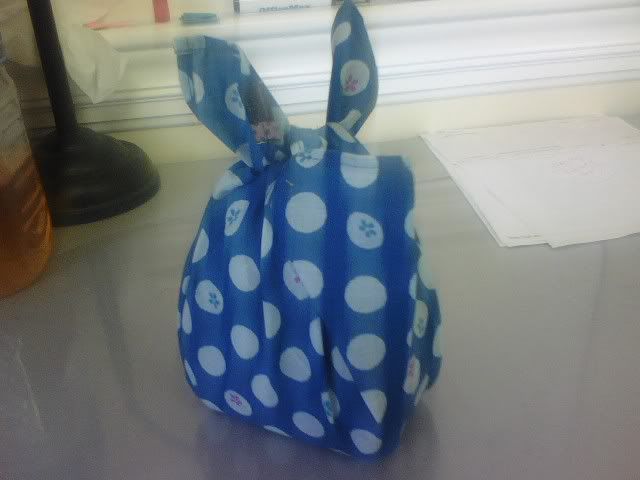 Wrapped up in the furoshiki...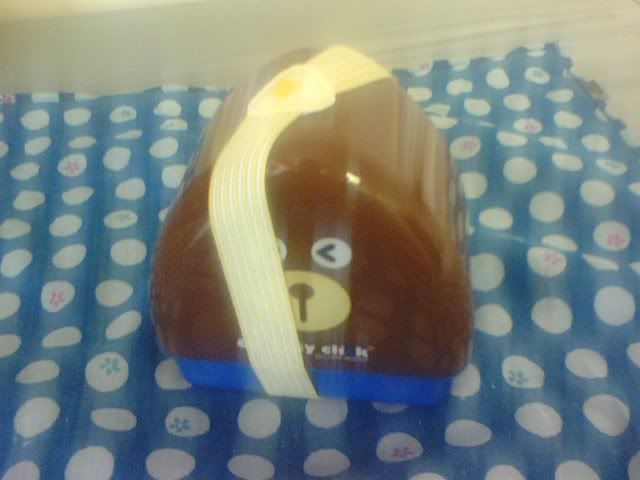 Hai there!! My cute bear bento with the onigiri belt! I like the furoshiki, i think I almost have the full set of everything now with that design.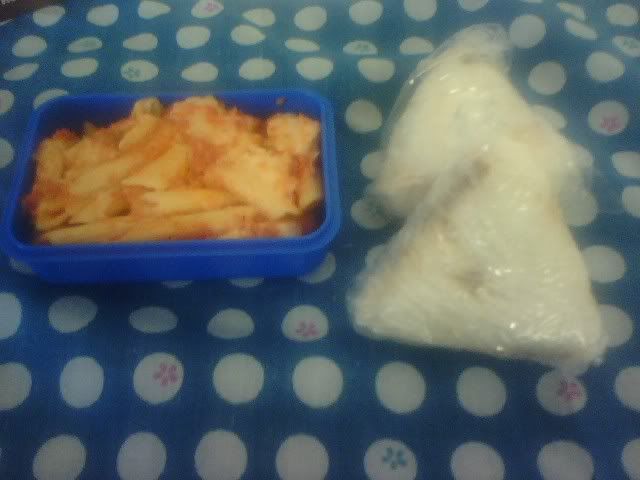 Teh foodz! More leftover pasta from Cheesecake Factory, and 2 okonomi sauce beef onigiri! NOM!