Haven't been to the asian mart in a while, so I went with Kelley and our friend to go exploring!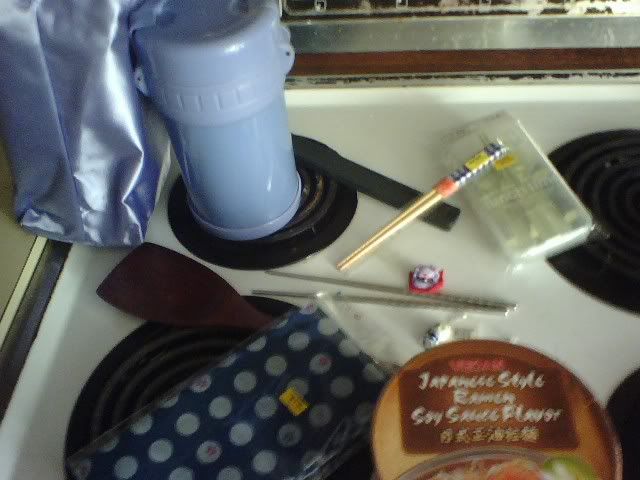 I got a food tube! It was on sale for $10, and it comes with the food tube with 3 little food bukkits inside, and a pair of chopsticks in a case, and a carry case! I wasn't impressed with the chopsticks provided so I got a cute replacement pair! My friend had gotten a pack of metal chopsticks, and I got a pair from him, and then I also got a chopstick spoon fork mini case. :)
I finally found a furkoshiki! It matches my bento set! I think I almost have the full set of that type now!
I also got a new wooden spatula, some soy sauce instant ramen, and a cute little cell phone charm thats kinda hard to make out in the picture.