Sorry!!!
It's another late post ;_;
This was last weeks bento!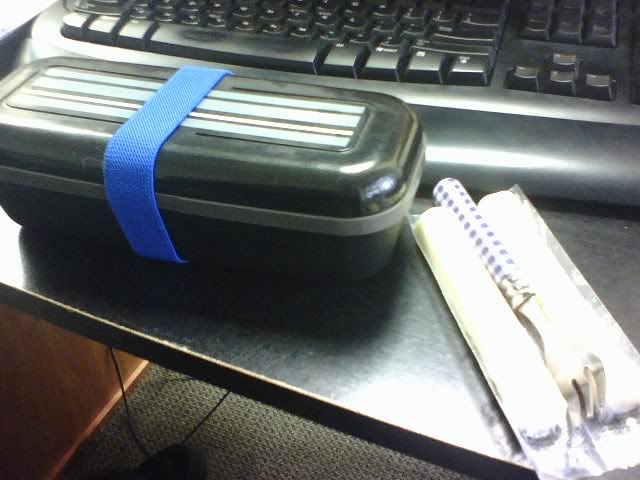 Didn't have much, so I opted to just use an open bento and put in one food type. Which was....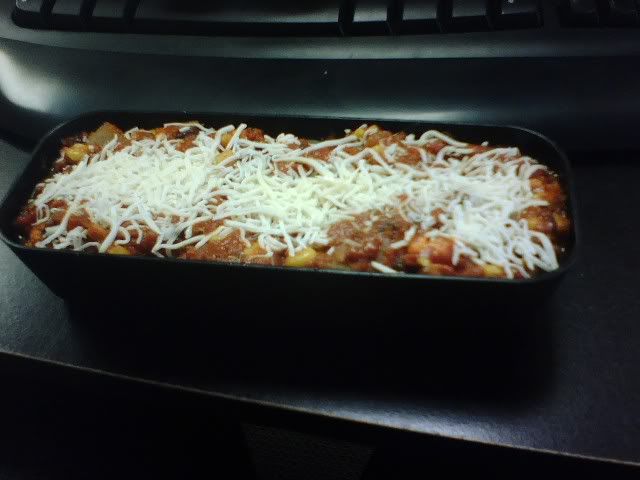 Veggie chili! Again! This time with cheese! :)
Also, I was running around a lot this week for Hell Week, or for you non theatre people lol that's the opening week of a play, so everything that isn't done thus far needs to get done asap! Thus... Hell Week. lol! So this was with me a lot! :)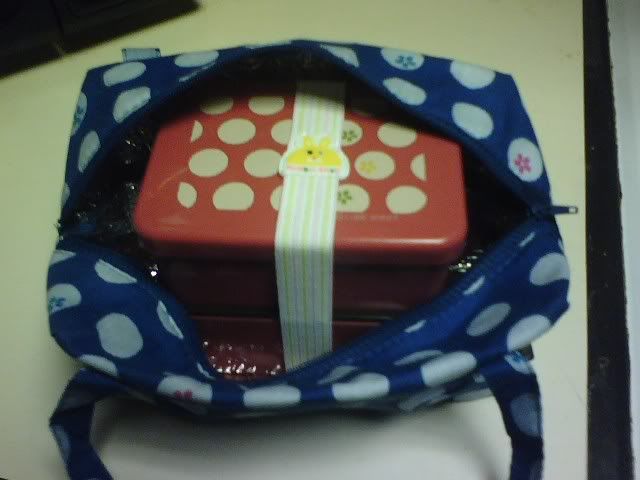 On Saturday, we had 2 shows to do that day, afternoon and night, so in between I took Kelley with me and off we went to Porter Square, where all the little Japanese shops and restaurants are clustered. (There are other japanese food shops in Boston, but as far as I've seen, they're all mostly for sushi! Geez, c'mon, Japanese people eat other things too!!)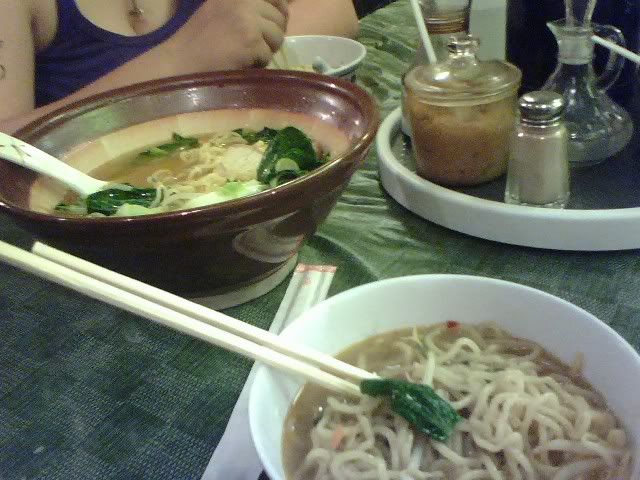 For real ramen!!!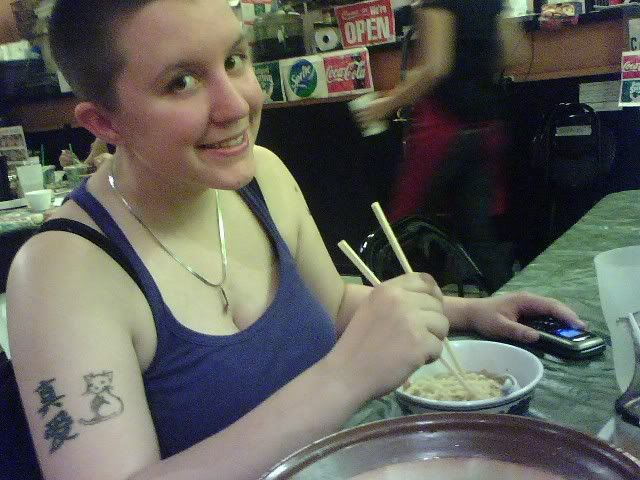 I also got some real dango from the market! It came in 2 types in this little pack! Teriyaki sauce, and azuki (red) bean paste topping! NOMNOM!!
I prefered the teriyaki by far. I like red bean paste best in taiyaki haha! Not to say that it was bad at all! I ate them both! I just really liked the way the savory dango was compared to the sweet. :D