Long time since the last post! x_x
My summer post!!
Saw RENT- already mentioned that, but here is the one picture I got, of the woman who played Maureen!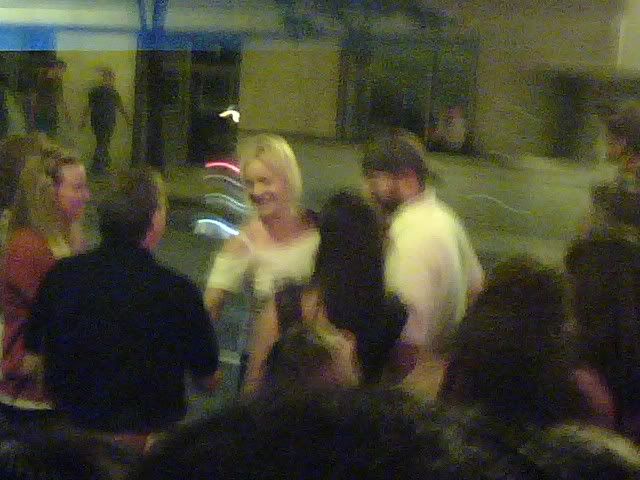 Also this summer, I went to the Museum of Bad Art! There, they had a fake camera (sorry for the dark picture, it was very dark there, it's in the basement of the Dedham Theatre, just outside the men's bathroom) to make sure no one did anything to the art there. The MOBA is just as it sounds, it's a museum showcasing bad art, whether it be from lack of technical skill to just plain WTF-ness. haha! There are rules to what qualifies or not.
http://www.museumofbadart.org/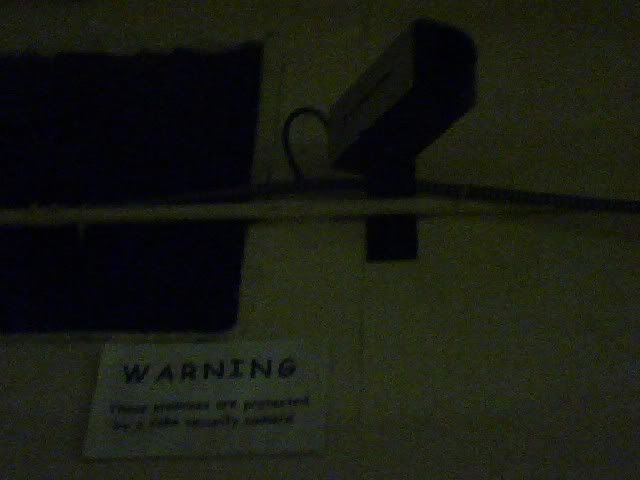 NOW! This is my food blog, so here's some food pictures!!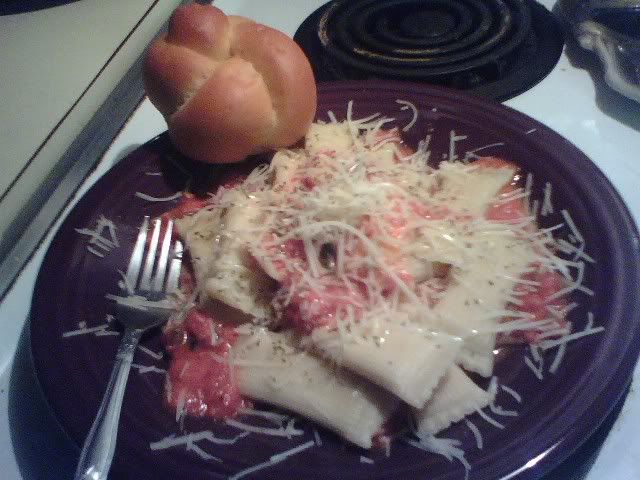 Fresh pasta and sauce, with brioche roll.
KIKIS CHICKEN FRIED STEAK WALKTHROUGH!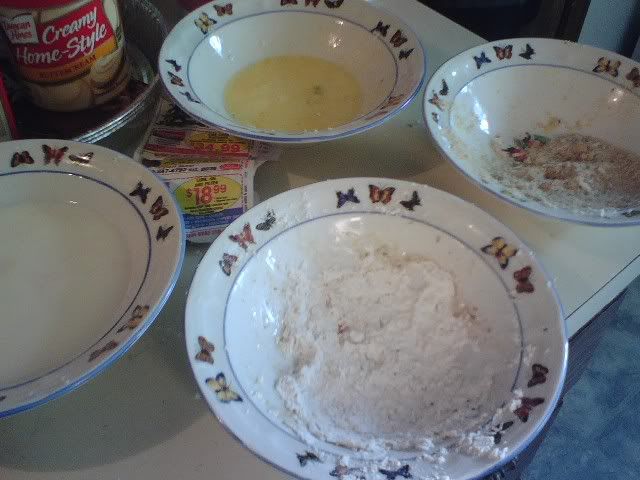 Dip the cube steak into first buttermilk (milk and a bit of lemon) then flour and spice mix, then egg wash, then breadcrumb mix. I use panko and seasoned breadcrumbs mixed up.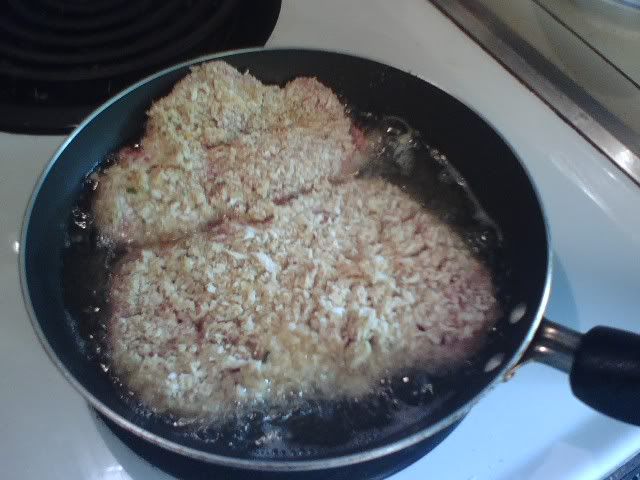 Pan fry the cube steak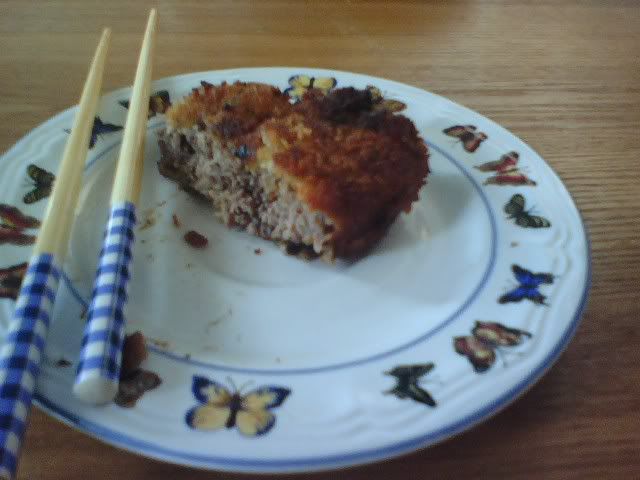 Make sure it's cooked all the way through! Then NOM! Goes great with white spiced gravy and potatoes!
A random bento I had: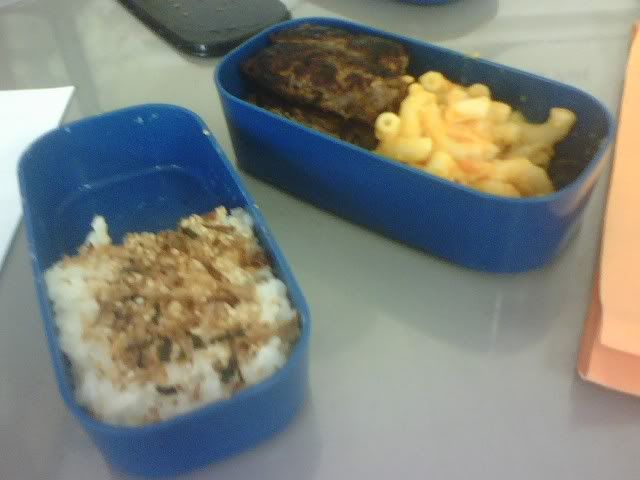 (Ate half before I remembered to take a pic! Oops!) Rice with seasoning, mac and cheese, and leftover chicken fried steak!
A cake I made!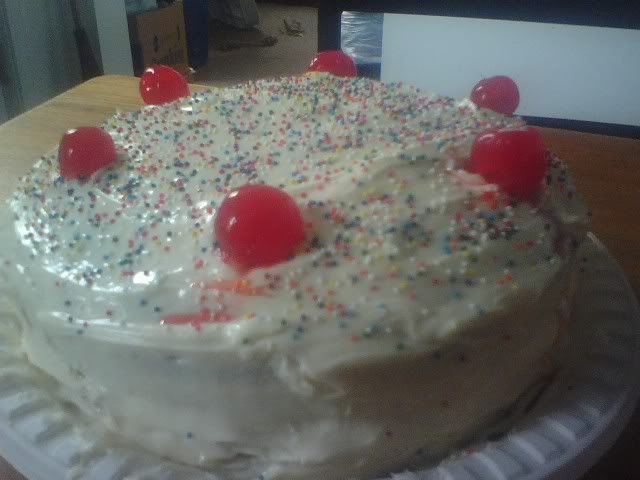 Strawberry cake with buttercream frosting, topped with sprinkles and a few maraschino cherries.
Now THIS I had the other day! I took my friend to Porter Square for some real Japanese food.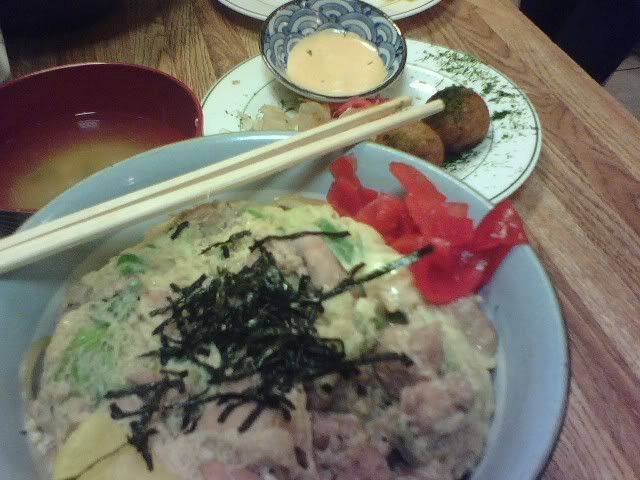 I had Oyakodon (literally parent and child bowl, chicken and egg), miso soup, and my friend and I shared some takoyaki! It was soooo good! My friend is now begging me to go back again haha! Another converted person to Japanese food!